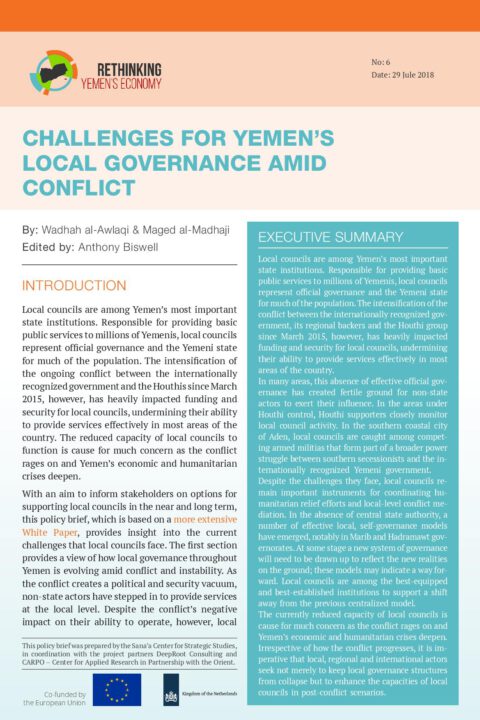 Summary of how local governance changed during the first three years of the current war
Local councils are among Yemen's most important state institutions. Responsible for providing basic public services to millions of Yemenis, local councils represent official governance and the Yemeni state for much of the population. The intensification of the conflict between the internationally recognized government, its regional backers and the Houthi group since March 2015, however, has heavily impacted funding and security for local councils, undermining their ability to provide services effectively in most areas of the country.
In many areas, this absence of effective official governance has created fertile ground for non-state actors to exert their influence. In the areas under Houthi control, Houthi supporters closely monitor local council activity. In the southern coastal city of Aden, local councils are caught among competing armed militias that form part of a broader power struggle between southern secessionists and the internationally recognized Yemeni government. Despite the challenges they face, local councils remain important instruments for coordinating humanitarian relief efforts and local-level conflict mediation.
In the absence of central state authority, a number of effective local, self-governance models have emerged, notably in Marib and Hadramawt governorates. At some stage a new system of governance will need to be drawn up to reflect the new realities
on the ground; these models may indicate a way forward. Local councils are among the best-equipped and best-established institutions to support a shift away from the previous centralized model. The currently reduced capacity of local councils is cause for much concern as the conflict rages on and Yemen's economic and humanitarian crises deepen.
Irrespective of how the conflict progresses, it is imperative that local, regional and international actors seek not merely to keep local governance structures from collapse but to enhance the capacities of local councils in post-conflict scenarios.
---
Other resources you may be interested in: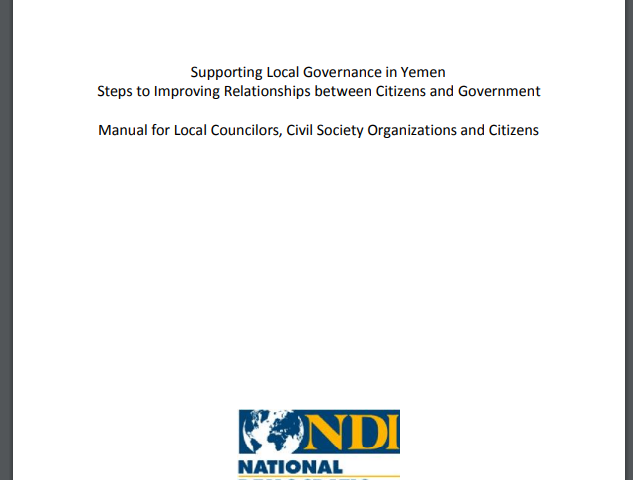 This manual was designed for local councilors and civil society organisations in Yemen. It introduces the role of local councils within the local governance set-up of Yemen and introduces tools that councilors and civil society actors can use to monitor expenditure and improve relations with citizens. It introduces a six-step process for assessing public expenditure […]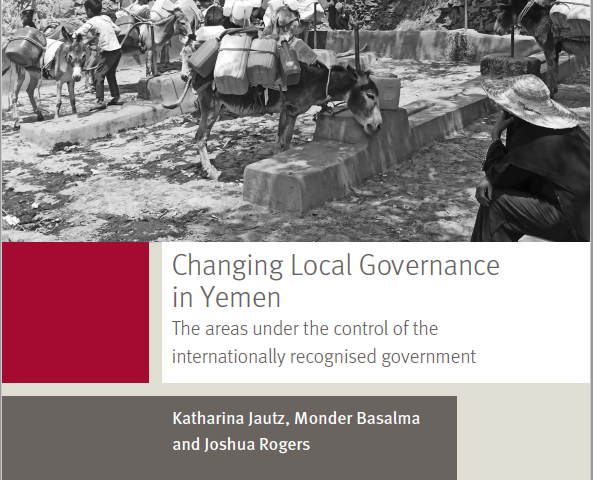 Following a brief overview of local governance in Yemen since unification in 1990 for background, this report analyses the current situation in areas under the control of the internationally recognized government, focusing on changes in decision-making, changes in revenues, and changes in services. It closes with a consideration of the implications of these changes for […]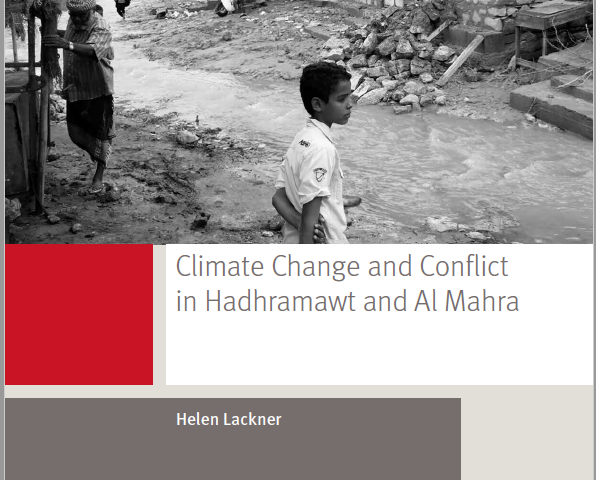 This report identifies the key environmental issues facing the populations of Hadhramawt and Al Mahra today, based on interviews conducted in the two governorates. It highlights that formerly exceptional droughts, floods and typhoons have become common phenomena and that such disasters, alognside other environmental concerns, represent additional stressors on communities, local administrations and existing institutions […]