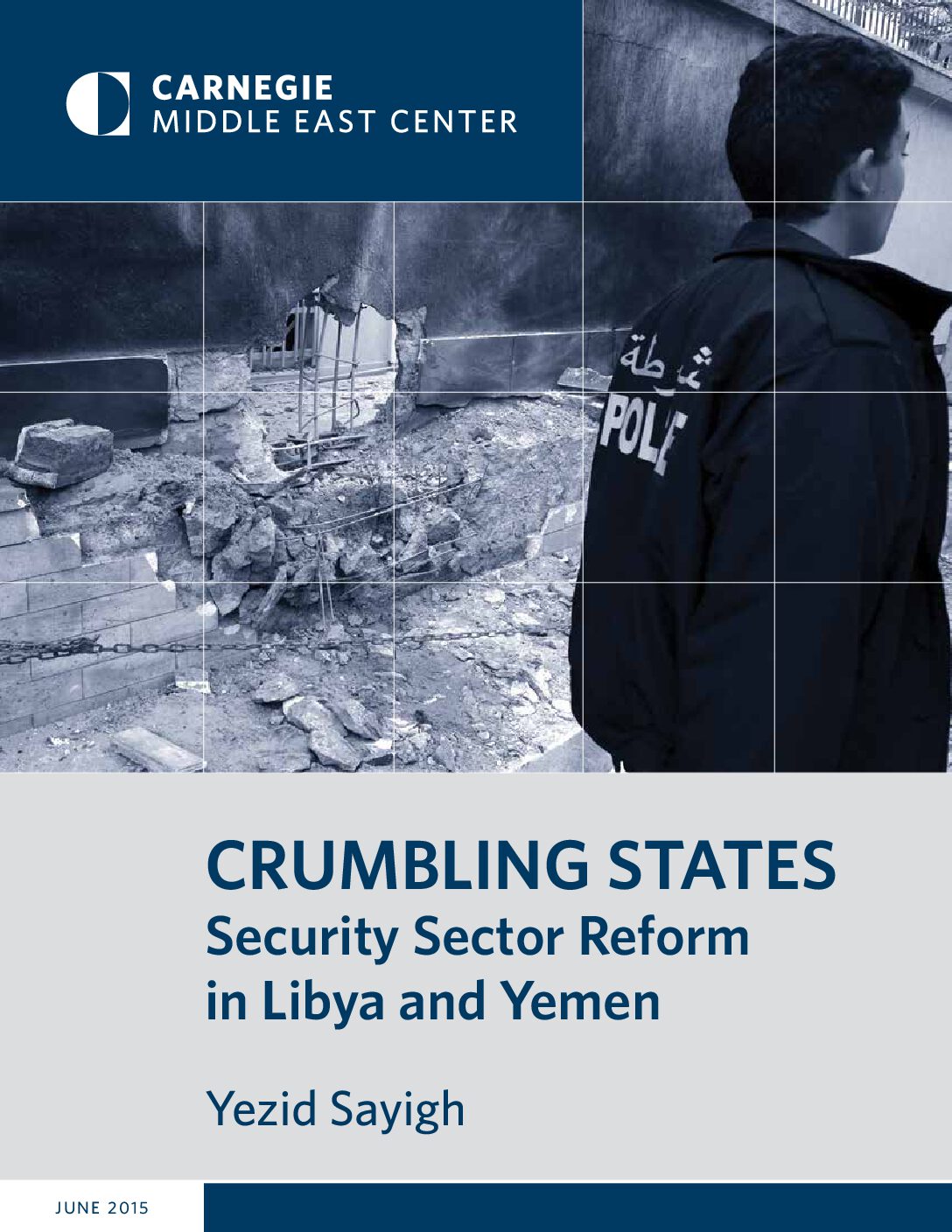 Report on security sector restructuring and transformationin Libya and Yemen up to 2015 that aims to draw out lessons for Security Sector Reform lessons from both countries.
Already-weak states in Libya and Yemen crumbled as struggles for control over their security sectors became central to transitional politics after the popular uprisings of 2011. Instead of being reformed and upgraded to enhance the fragile legitimacy of interim governments, the security sectors collapsed by 2014.
Libya and Yemen are now caught in a vicious circle: rebuilding effective central states and cohesive national identities requires a new consensus on the purpose and governance of security sectors, but reaching this agreement depends on resolving the deep political divisions and social fractures that led to civil war in both countries.