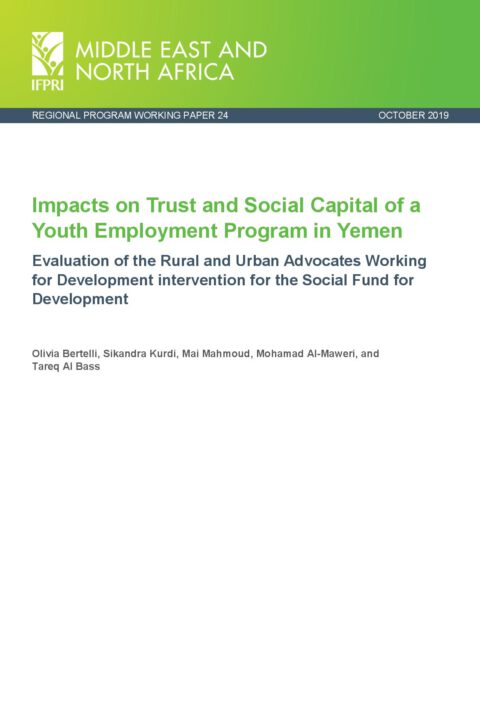 Evaluation of the Yemen Social Fund for Development's youth employment and training programme finds that the programme resulted in young people having increased trust in local government institutions and officials, political parties, and tribes, as well as other young people and that the intervention increased social capital.
The conflict in Yemen, which started in 2015, has been incredibly destructive in terms of lives lost, physical infrastructure destroyed, economic setbacks, and deterioration of human development indicators. Looking towards the future, a long-term fear is that the conflict has also led to a decrease in intergroup trust. This breakdown in bridging social capital as a result of conflict is theorized to be part of the conflict trap that can prevent reconstruction and rebuilding of a stable society (Collier et al. 2004).
The Yemen Social Fund for Development (SFD) is a unique national institution that works across all governorates in Yemen, including those controlled by warring parties in the current civil war. The Rural and Urban Advocates Working for Development (RUAWFD) intervention is a youth employment and training program which was launched by SFD in order to increase the capacity of unemployed young people while also supporting development projects in poor communities. This intervention also has promise as a way to create cross-cutting ties between participants from different parts of a currently fractured country.