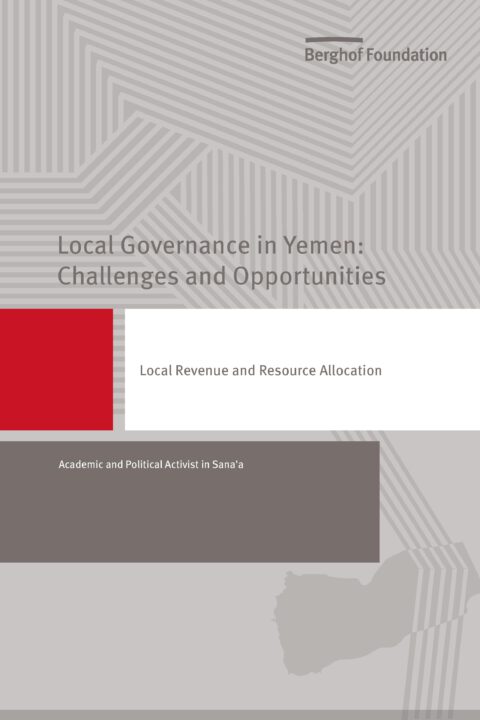 Shedding light on the resources available to local authorities in Yemen and highlighting the constraints on revenue collection
Many countries have moved from central to decentralized administration to facilitate service provision for citizens and accelerate the development process. To this end, the Republic of Yemen adopted the Local Authority Law No. 04 (LAL) in 2000. In 2001, Yemen saw the first local council elections; the second elections were held in 2006. Thereafter, and due to destabilizing political developments in the country, it became impossible to hold local elections in the country, especially after 2011 and subsequent developments.
Yemeni legislation has given broad powers to local authorities for service provision and local development. In the past, local authorities have played disparate roles in carrying out the tasks entrusted to them. They were granted ample financial resources to ensure local organs had what they needed to perform their functions.
Given the significance of the role entrusted to these local bodies, it is of utmost importance to ensure their success by reviewing and evaluating their performance so that achievements can be identified and challenges can be highlighted.
One vital issue is the financial resources available to local authorities. Because they impact the performance of local organs, they require further study and evaluation to identify available resources and collection mechanisms, and to highlight the obstacles local authorities face – especially given the exceptional circumstances in Yemen at the moment.
From this perspective, this paper will shed light on the resources available to local authorities in the Republic of Yemen, highlight the constraints on revenue collection, and propose how to address them and develop Yemeni local authority revenue streams.