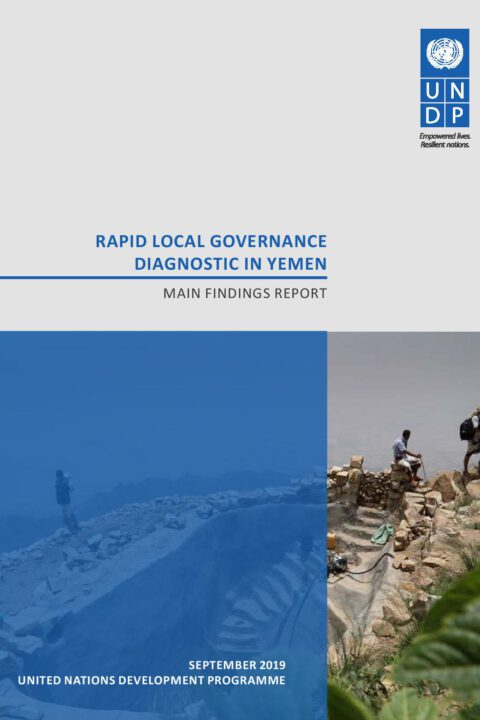 Rapid assessment of local governance situation in Yemen based on research in six governorates and 18 districts focused on current situation, including issues of financing
UNDP Yemen conducted a Rapid Local Governance Diagnostic (RLGD) in April and May of 2019 in six governorates (Aden, Hadramout, Hajjah, Lahj, Marib and Taiz) and 18 districts to better understand the current situation of local governance in Yemen. The Diagnostic focused on the current level of functionality of district and governorate authorities, compared to the situation that prevailed before the conflict, and in particular on their capacities to deliver services and perform their duties in a participatory, inclusive and accountable manner. The Diagnostic also collected the priorities of local governance stakeholders in terms of external support. The RLGD was not designed as a conflict or political economy analysis nor as a deepdive performance audit. It was a qualitative exercise and the accuracy of the data collected, mostly from Local Authorities themselves, remains subject to caution. Altogether, 205 semi-structured interviews were conducted with members of local councils, chief executives (governors, district directors), local administrations, directors of line ministry offices at district and governorate level, civil society organizations (CSOs) and private sector representatives, gathering a total of 385 individuals (eight percent women). Administrative data on human and financial resources and updated population statistics were also collected.
The results presented in this report only concern the areas surveyed – they cannot be simply extrapolated to the whole country, although certain findings are likely to apply to more governorates and districts than the ones surveyed.
---
Other resources you may be interested in: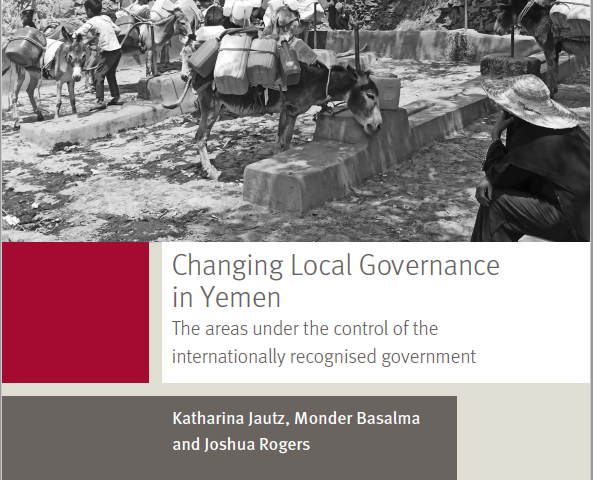 Following a brief overview of local governance in Yemen since unification in 1990 for background, this report analyses the current situation in areas under the control of the internationally recognized government, focusing on changes in decision-making, changes in revenues, and changes in services. It closes with a consideration of the implications of these changes for […]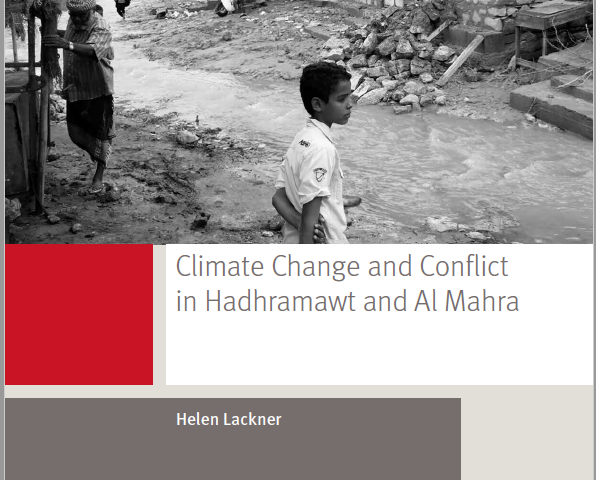 This report identifies the key environmental issues facing the populations of Hadhramawt and Al Mahra today, based on interviews conducted in the two governorates. It highlights that formerly exceptional droughts, floods and typhoons have become common phenomena and that such disasters, alognside other environmental concerns, represent additional stressors on communities, local administrations and existing institutions […]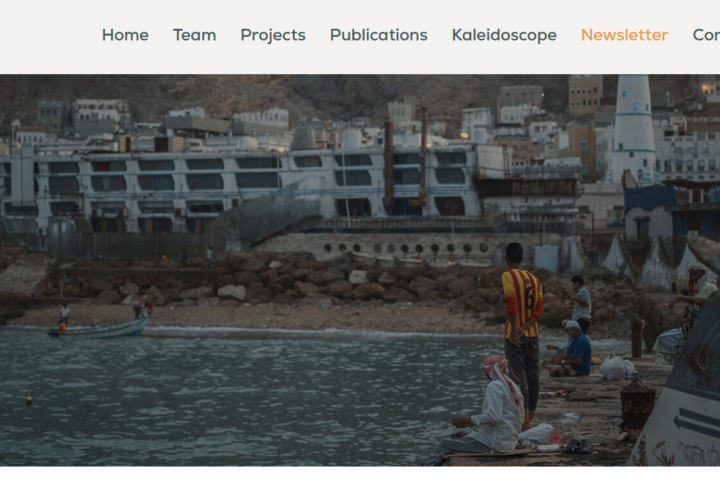 This article argues that practices of corruption and nepotism of Hadhramawt's local authority which coincide with a rise of prices, lack of services and increasing poverty levels, is fueling people's distrust into the government and driving them towards Hadhrami independence.