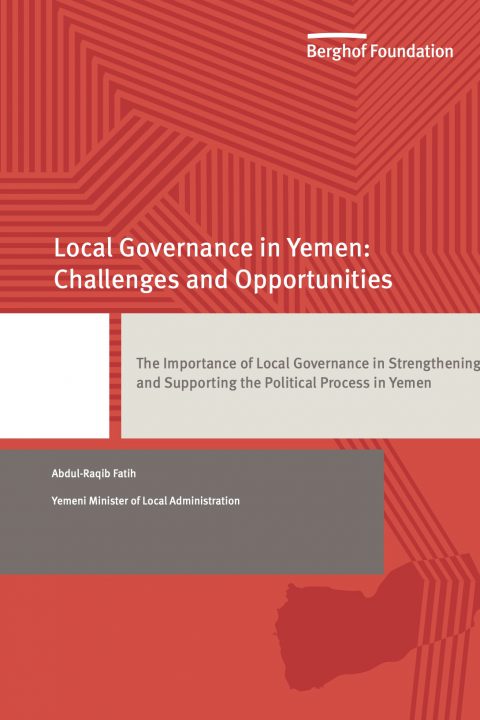 Local Governance in Yemen: Challenges and Opportunities
Governance systems differ from one state to another depending on the politics in each state, its social, economic and cultural development, and other historical factors. Symmetry in the form and content of relations between local governance units, or between units and central authority, is rare. Local governance embodies decentralization, and is essentially a system that allows citizens to run their own local affairs. It should therefore be based on a set of principles and objectives as preconditions for applying decentralization and the goals for local governance set by the state and local communities. In this study, we will try to explain the following:
The concept of local governance, its characteristics and conditions for success,
The status of local governance in Yemen and its various functions,
Main challenges to applying local governance in Yemen,
Principles and frameworks for the local governance desired.