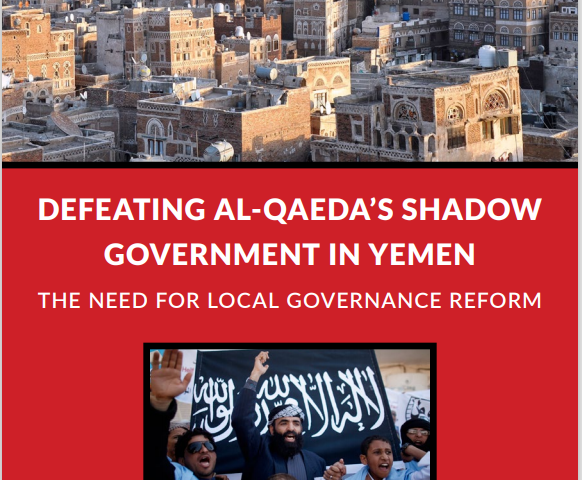 Counterterrorism focused report that analyses the appeal of AQAP in relation to local governance failures in Yemen. It also includes an analysis of local governance in Yemen with a focus on its potential contribution to counterinsurgency operations.
In this Policy Focus, Daniel Green, a former defense fellow at The Washington Institute, draws on extensive research and interviews with Yemeni officials and civil society leaders to propose a new framework for defeating AQAP. His recommendations call for a U.S. strategy that extends beyond using strictly counterterrorism approaches and encompasses governance reform, capacity building, and enlisting locals in their own defense. Only through the active participation of communities in their security and governing can AQAP truly be defeated.
---
Other resources you may be interested in: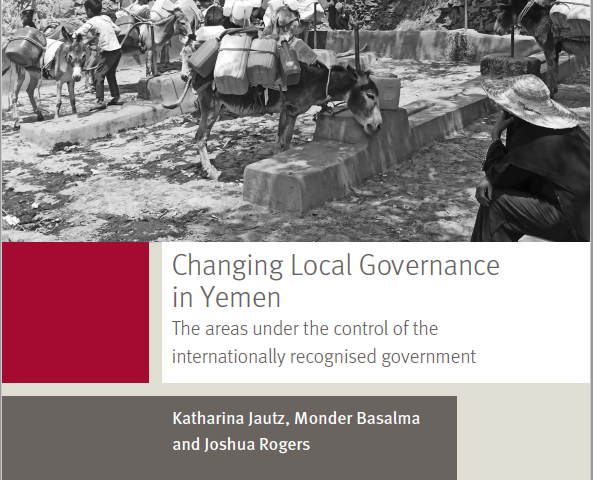 Following a brief overview of local governance in Yemen since unification in 1990 for background, this report analyses the current situation in areas under the control of the internationally recognized government, focusing on changes in decision-making, changes in revenues, and changes in services. It closes with a consideration of the implications of these changes for […]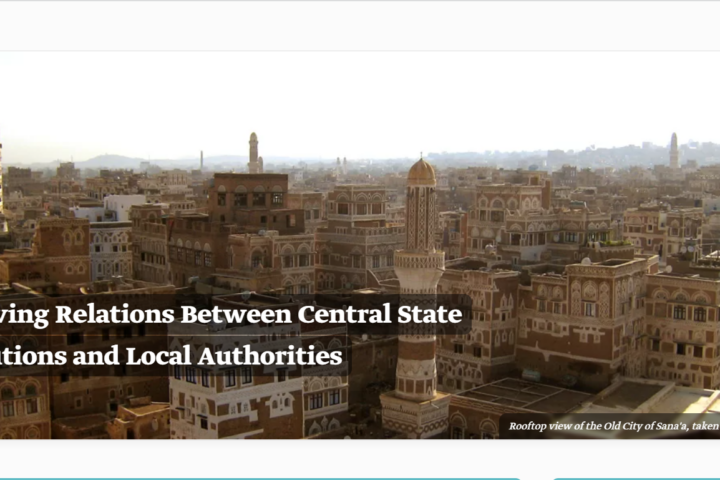 White Paper on the relationship between local authorities and central governments in Sana'a and Aden respectively, including a set of recommendations.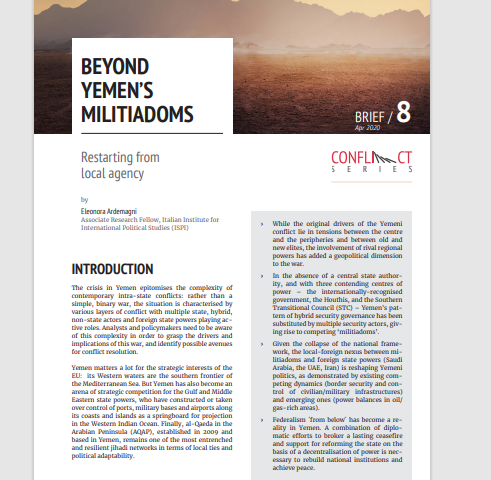 Briefing on the implications of the fracturing local security landscape in Yemen for decentralization and potential agreements to end the war. The crisis in Yemen epitomises the complexity of contemporary intra-state conflicts: rather than a simple, binary war, the situation is characterised by various layers of conflict with multiple state, hybrid, non-state actors and foreign […]