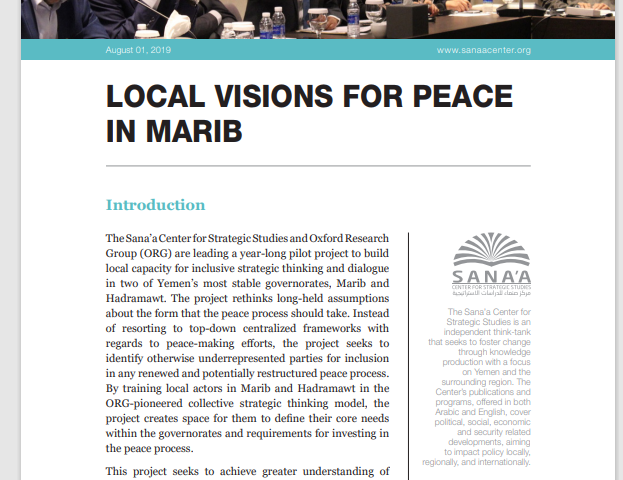 This policy brief presents a short profile of Marib governorate . It gives an account of how the ongoing conflict has affected Marib, before presenting the key challenges faced by the governorate.
With the objective of moving towards a resolution of the ongoing conflict in Yemen, the Sana'a Center for Strategic Studies and Oxford Research Group (ORG) are leading a year-long pilot project to build local capacity for inclusive strategic thinking and dialogue in two of Yemen's relatively stable regions, Marib and Hadramawt.
The project rethinks long-held assumptions about the form that the peace process should take. Instead of resorting to top-down centralized frameworks with regards to peace-making efforts, the project seeks to identify otherwise under-represented parties for inclusion in any renewed and potentially restructured peace process.
By training local actors in Marib and Hadramawt in the ORG-pioneered collective strategic thinking model, the project creates space for them to define their core needs within the governorates and requirements for investing in the peace process.
---
Other resources you may be interested in: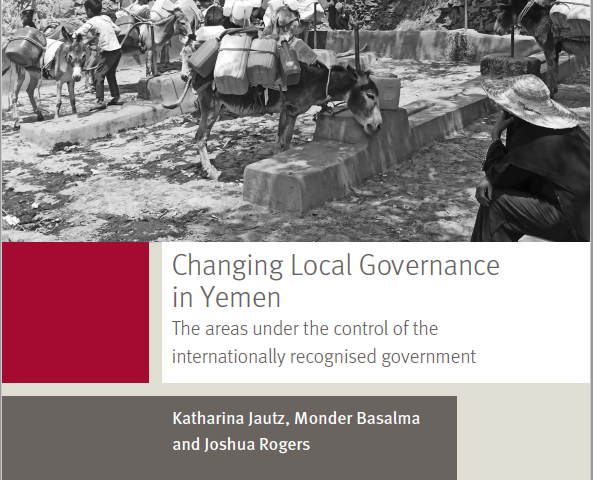 Following a brief overview of local governance in Yemen since unification in 1990 for background, this report analyses the current situation in areas under the control of the internationally recognized government, focusing on changes in decision-making, changes in revenues, and changes in services. It closes with a consideration of the implications of these changes for […]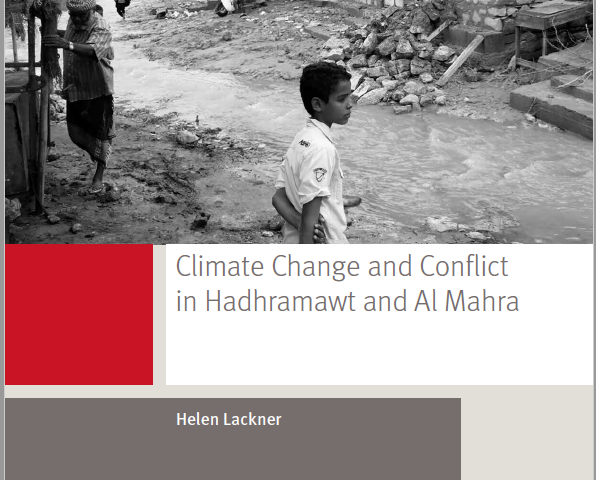 This report identifies the key environmental issues facing the populations of Hadhramawt and Al Mahra today, based on interviews conducted in the two governorates. It highlights that formerly exceptional droughts, floods and typhoons have become common phenomena and that such disasters, alognside other environmental concerns, represent additional stressors on communities, local administrations and existing institutions […]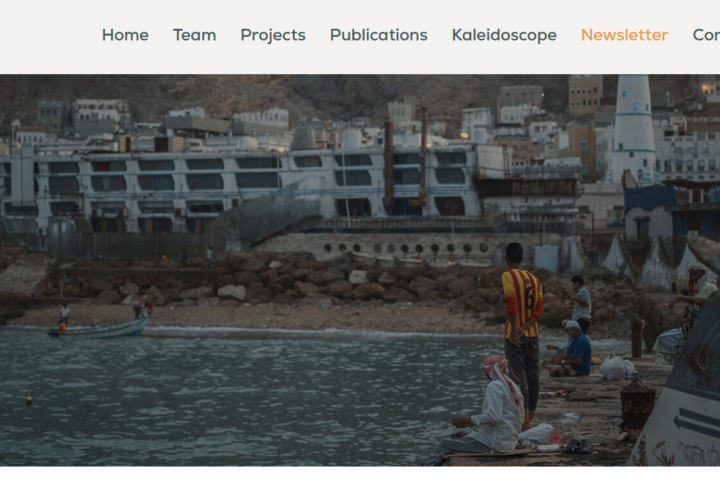 This article argues that practices of corruption and nepotism of Hadhramawt's local authority which coincide with a rise of prices, lack of services and increasing poverty levels, is fueling people's distrust into the government and driving them towards Hadhrami independence.