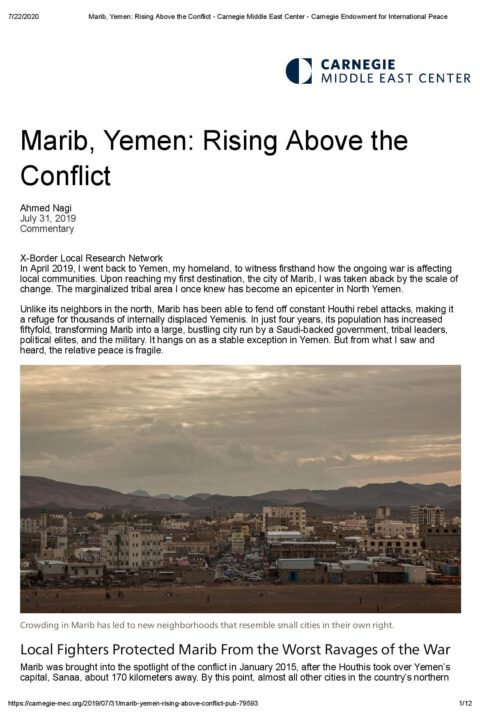 Short report on the situation in Marib, stressing positive local developments and risks to local stability
In April 2019, I went back to Yemen, my homeland, to witness firsthand how the ongoing war is affecting local communities. Upon reaching my first destination, the city of Marib, I was taken aback by the scale of change. The marginalized tribal area I once knew has become an epicenter in North Yemen.
Unlike its neighbors in the north, Marib has been able to fend off constant Houthi rebel attacks, making it a refuge for thousands of internally displaced Yemenis. In just four years, its population has increased fiftyfold, transforming Marib into a large, bustling city run by a Saudi-backed government, tribal leaders, political elites, and the military. It hangs on as a stable exception in Yemen. But from what I saw and heard, the relative peace is fragile.
---
Other resources you may be interested in: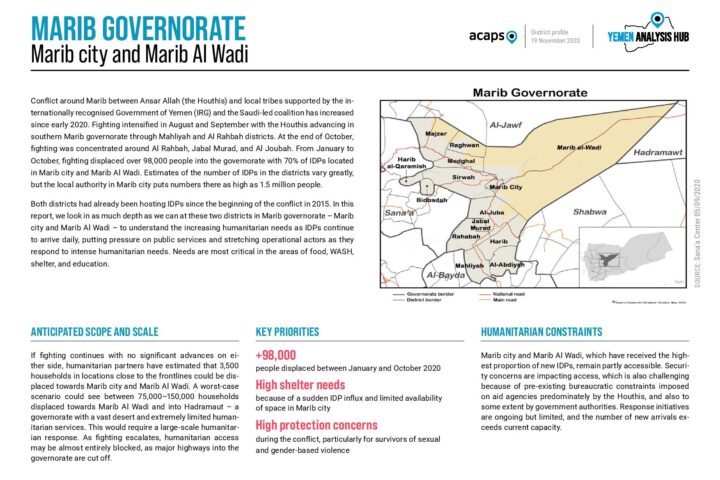 Conflict around Marib between Ansar Allah (the Houthis) and local tribes supported by the internationally recognised Government of Yemen (IRG) and the Saudi-led coalition has increased since early 2020. Fighting intensified in August and September with the Houthis advancing in southern Marib governorate through Mahliyah and Al Rahbah districts. At the end of October, fighting […]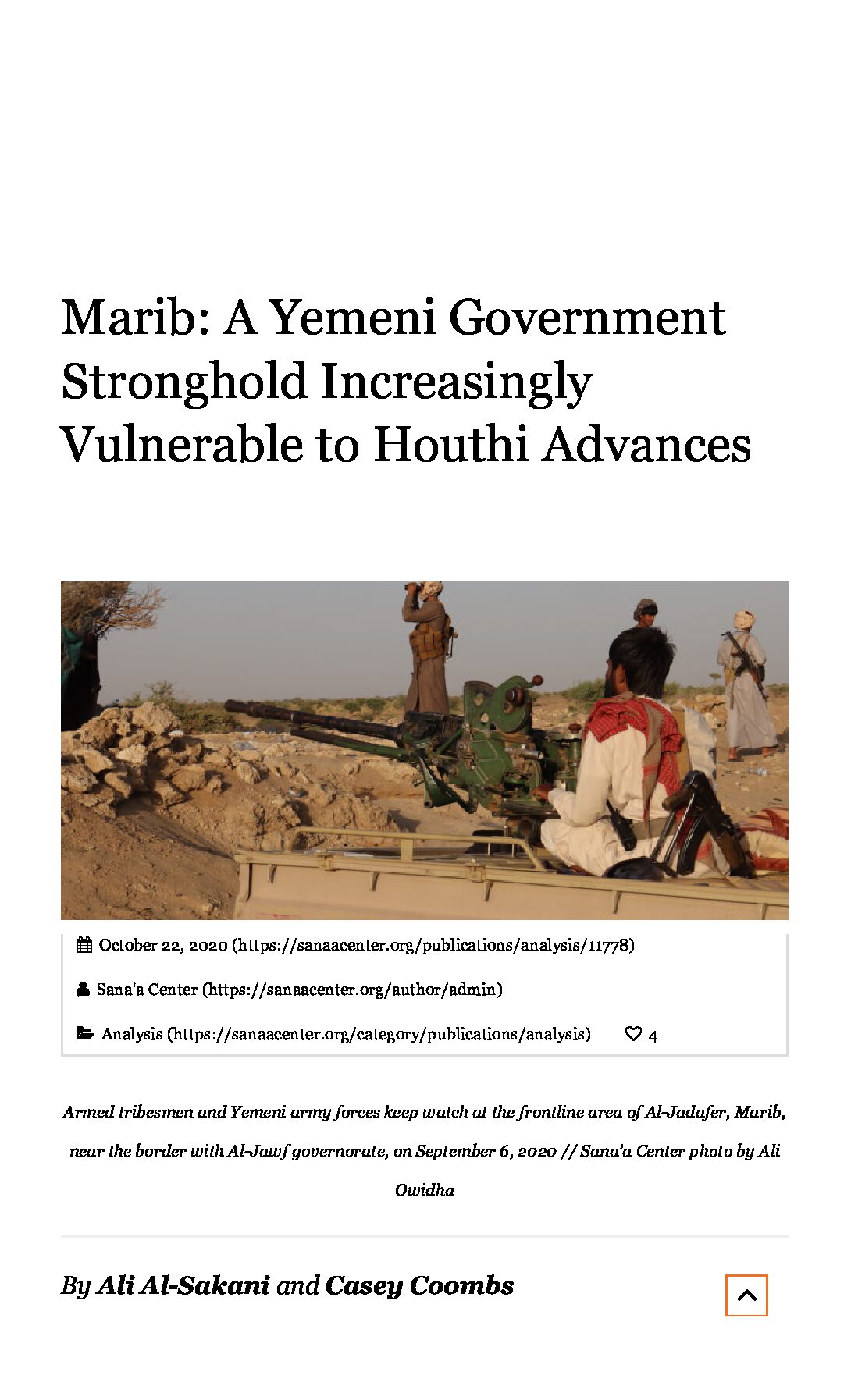 Marib, a centrally-located governorate connecting Al-Bayda, Shabwa, Hadramawt, Al-Jawf and Sana'a, has undergone a drastic transformation since the war started in 2015, emerging as a booming economic, social, political and military center. Natural resources including irrigation from the Marib dam and oil and gas reserves were instrumental in building a bustling metropolis in Marib city […]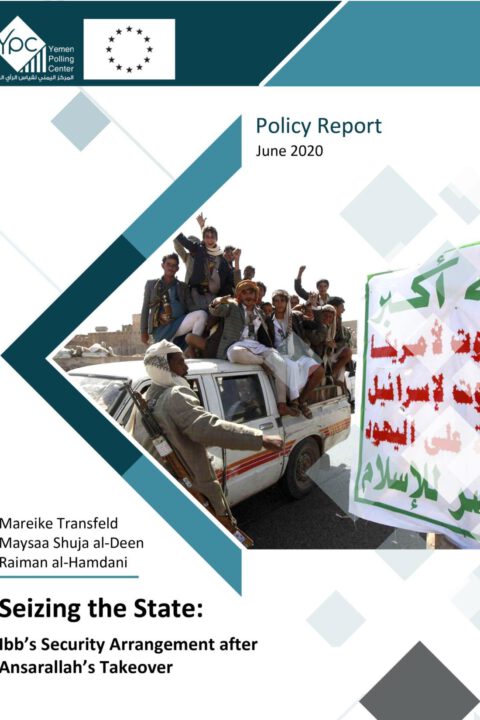 Seizing the State is part of a series published within the framework of Rebuilding Peace and Security, a project funded by the European Union's Instrument Contributing to Stability and Peace and implemented by the Yemen Polling Center between 2016 and 2019. The project builds on the premise that security in Yemen is both provided and […]