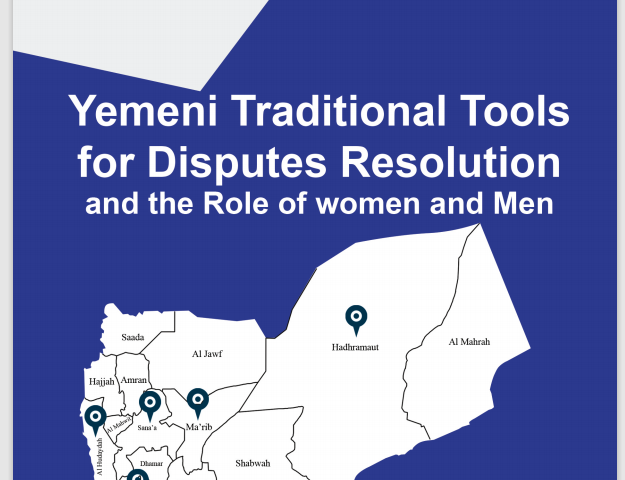 Survey on the traditional tools used to settle disputes in Yemen, including tools used by women which may be used in future; and the extent to which women are affected by disputes and obstacles related to women's engagement in settling disputes.
Youth Leadership Development Foundation (YLDF) is a non-governmental non-profit organization, located in Sana'a capital city of Yemen. YLDF was founded (1998) to support youth in voicing their opinions and needs, and participating in Yemen's development, especially underprivileged and female youth. Youth represents a wide base in the demographic pyramid of Yemen,
yet they play a small role in decision making processes and have a minor contribution to the economy. This project generally aims to represent the needs and voices of women affected by conflict In Yemen at the local, national and international levels to ensure inclusive peace building processes, and ensure gender mainstreaming through initiatives that enhance the effectiveness of civil society and local level.
---
Other resources you may be interested in: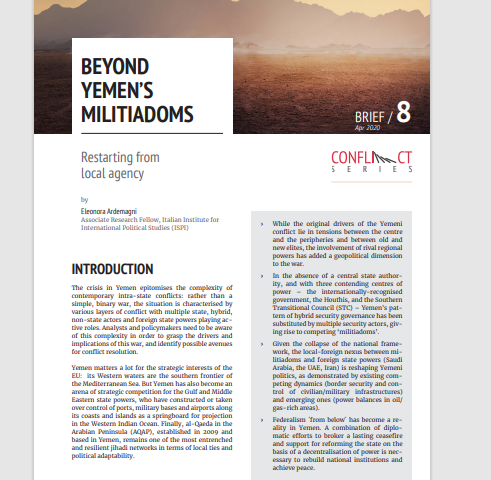 Briefing on the implications of the fracturing local security landscape in Yemen for decentralization and potential agreements to end the war. The crisis in Yemen epitomises the complexity of contemporary intra-state conflicts: rather than a simple, binary war, the situation is characterised by various layers of conflict with multiple state, hybrid, non-state actors and foreign […]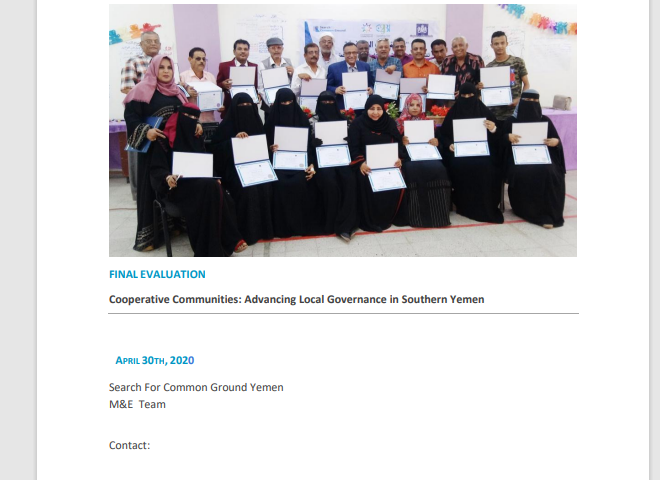 Evaluation of the Cooperative Communities project, an initiative to re-establish trust between communities and local governance structures in Abyan, Aden, and Lahj governorates of Yemen. The evaluation includes recommendations with potential broader relevance. The Cooperative Communities project is an initiative to re-establish trust between communities and local governance structures, through inclusive dialogue and cooperative action […]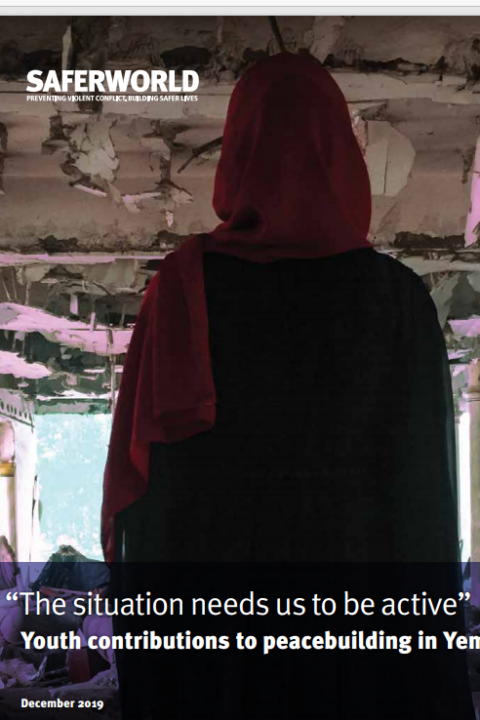 The report looks at the ways in which Yemeni youth are working towards peace, and identifies actions that donors, diplomats, international non-governmental organisations and the United Nations can take to support Yemeni youth on the front line of peace building. Years of brutal conflict in Yemen have had a catastrophic effect on the country […]