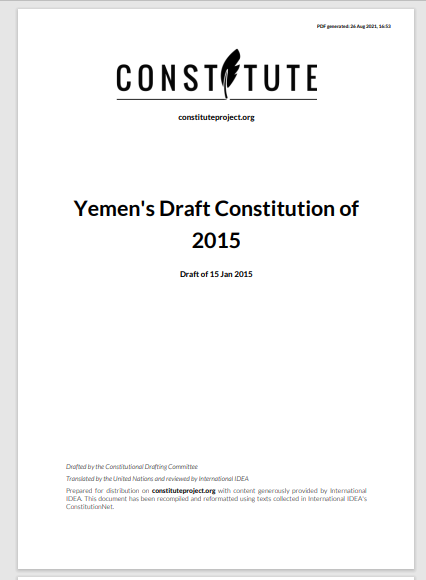 This is an unofficial translation of Yemen's draft constitution that was finalized on 15 January 2015 by the Constitutional Drafting Committee. This unofficial translation was carried out by the United Nations and reviewed by International IDEA (www.idea.int). The draft includes 446 articles along 10 chapters, prepared by the Constitution Drafting Committee. The committee which was established via a republican decree on March 8, 2014, consisted of 17 members representing legal and political figures. The decree included that its work would lead to the drafting of a new constitution for Yemen as a federal state consisting of six regions, and would include the recommendations of the "Comprehensive National Dialogue Document". A final constitutional text has not been agreed upon until today (January 2022).
---
Other resources you may be interested in: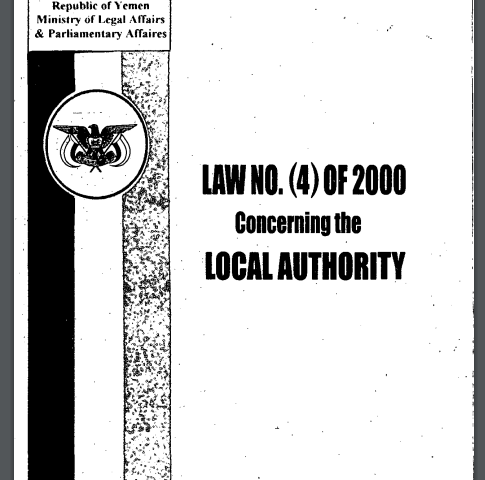 The full text of the Local Authorities Law 4/2000 in English and Arabic.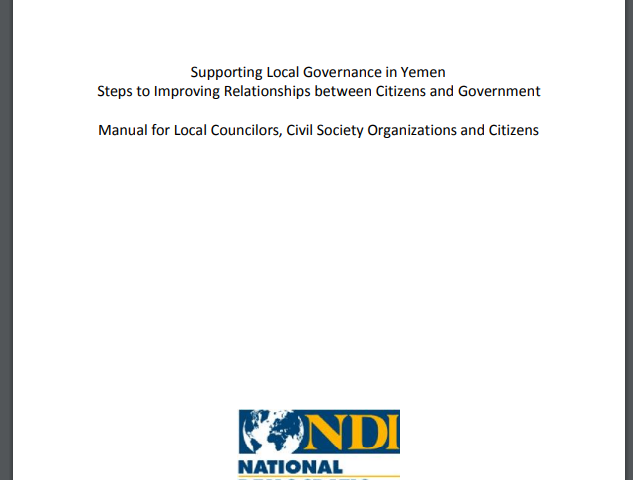 This manual was designed for local councilors and civil society organisations in Yemen. It introduces the role of local councils within the local governance set-up of Yemen and introduces tools that councilors and civil society actors can use to monitor expenditure and improve relations with citizens. It introduces a six-step process for assessing public expenditure […]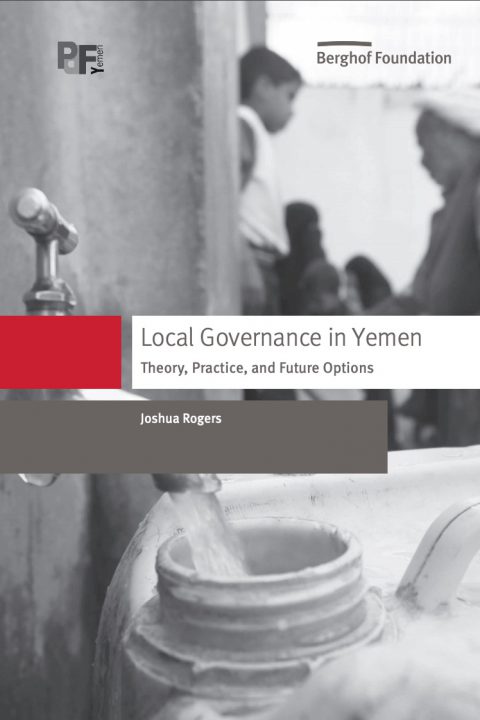 This paper provides an extended introduction to the intricacies of local governance in Yemen, covering the existing legal framework for local governance, the current practice, and future options that enjoy widespread support among Yemeni parties on the ground Legal framework Discussing the existing legal framework for local governance, the paper presents the Local Authorities Law, […]