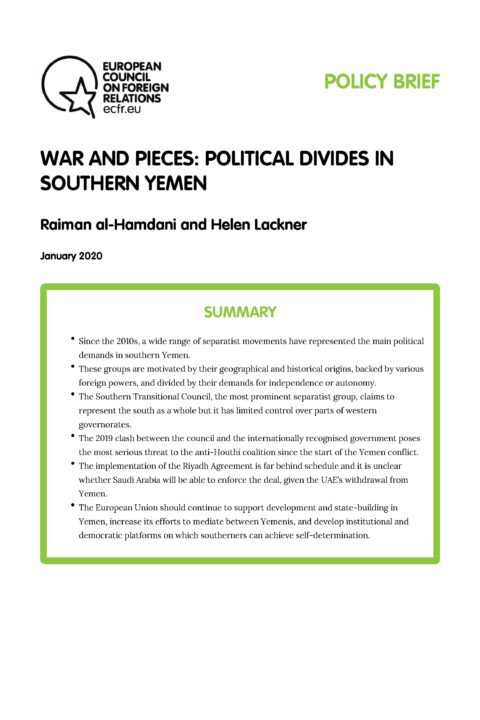 Analysis of situation in each of the governorates of the former PDRY with a special emphasis on local security actors
This paper focuses on the origins, development, and prospects of political challenges in southern Yemen. It begins with an analysis of historical divisions in the south, outlining key issues within specific governorates – including the political fragmentation that has occurred since 2015, when the war in Yemen first gained an international dimension. The paper concludes by examining the significance of the Riyadh Agreement, as well as the implications for the south of current attempts to end the war. It argues that EU policymakers need to address the diverse, complex problems facing southern Yemen if they are to create a sustainable solution to the conflict – and makes several recommendations for how they could achieve this. The EU should continue to support development and statebuilding in Yemen, and should increase its efforts to mediate between southerners, as well as between southerners and northerners. This would promote cooperation and coexistence, encouraging the development of institutional and democratic platforms upon which southerners can achieve self-determination.
---
Other resources you may be interested in: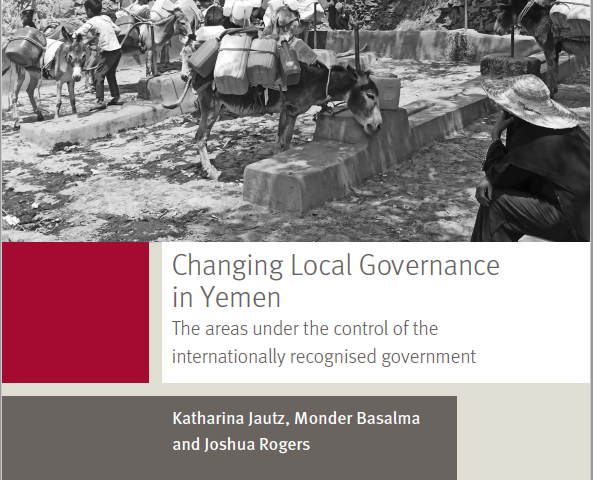 Following a brief overview of local governance in Yemen since unification in 1990 for background, this report analyses the current situation in areas under the control of the internationally recognized government, focusing on changes in decision-making, changes in revenues, and changes in services. It closes with a consideration of the implications of these changes for […]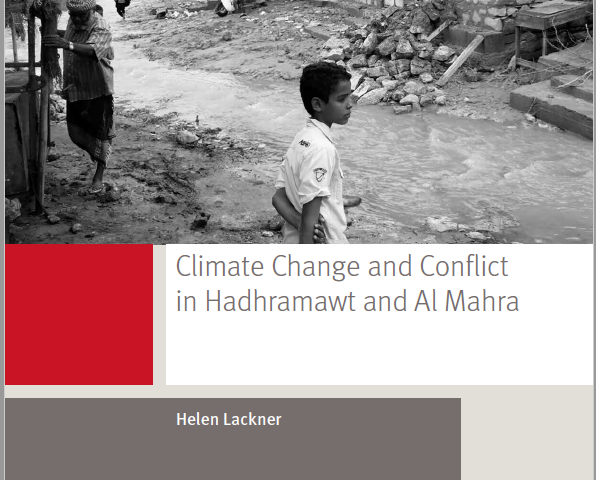 This report identifies the key environmental issues facing the populations of Hadhramawt and Al Mahra today, based on interviews conducted in the two governorates. It highlights that formerly exceptional droughts, floods and typhoons have become common phenomena and that such disasters, alognside other environmental concerns, represent additional stressors on communities, local administrations and existing institutions […]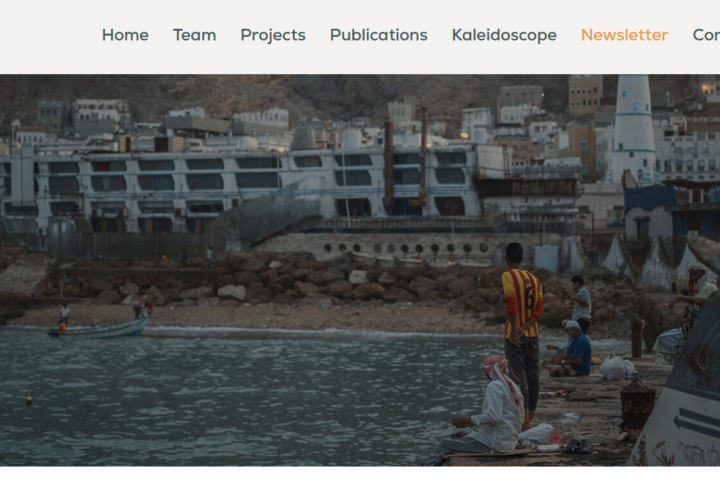 This article argues that practices of corruption and nepotism of Hadhramawt's local authority which coincide with a rise of prices, lack of services and increasing poverty levels, is fueling people's distrust into the government and driving them towards Hadhrami independence.