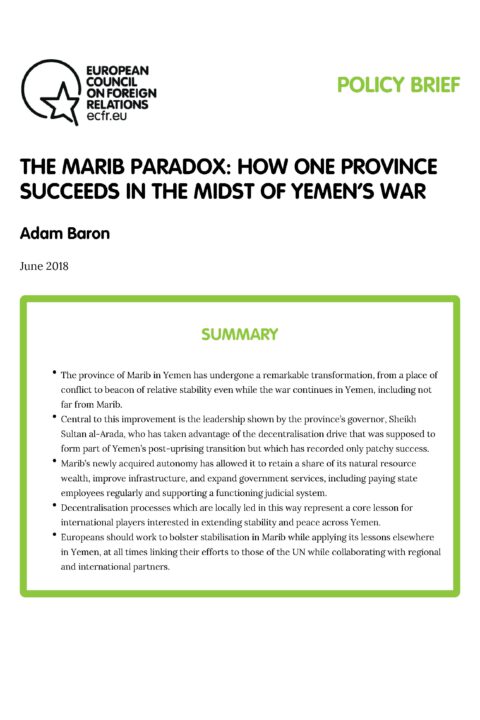 Case study on Marib governorate that highlights the success of local governance in the governorate and investigates the conditions for this success
Some of the fiercest fighting in the recent conflict took place in Marib – and continues to take place in the province's western district of Sirwah – but Houthiallied forces retreated from the provincial capital and other key areas in 2015. In the ensuing period, local authorities, with the aid of key regional powers, most notably Saudi Arabia and the United Arab Emirates, succeeded in restoring relative stability.
Once one of Yemen's most restive provinces, Marib has emerged as a new economic and socio-political centre, something unprecedented in its recent history. After centuries of marginalisation, many Maribis will triumphantly tell you, it has regained a slice of its historical importance: Marib was once the seat of the Sabaean empire, one of pre-Islamic Arabia's most powerful and advanced urban centres.
The wounds of war linger still. Damage from the fighting is visible on many of the city's buildings, while the main hospital remains filled with patients who have lost limbs, whether from the fighting itself or from landmines left by the Houthis and their allies. And on the border between Marib province and Yemen's capital Sanaa, the bloodshed continues.
Nevertheless, something has gone right for Marib in the way that it has not for provinces elsewhere in Yemen. Some things are unique to Marib, like its natural resource wealth, stable local power structures, and effectively driven support from international actors belonging to the Saudi-led coalition, including, most notably, Saudi Arabia itself. That being said, Marib's experience holds wider lessons for Yemen's future: embracing decentralisation, empowering local actors, and focusing on ground-up stabilisation are all strands of the story that international and local players interested in bringing peace and stability to Yemen should note.
---
Other resources you may be interested in: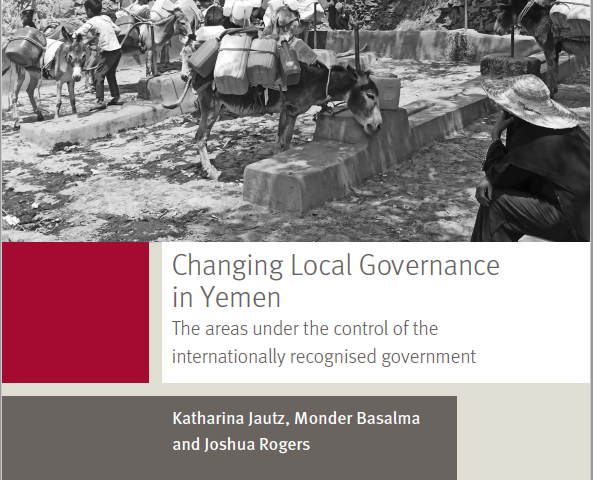 Following a brief overview of local governance in Yemen since unification in 1990 for background, this report analyses the current situation in areas under the control of the internationally recognized government, focusing on changes in decision-making, changes in revenues, and changes in services. It closes with a consideration of the implications of these changes for […]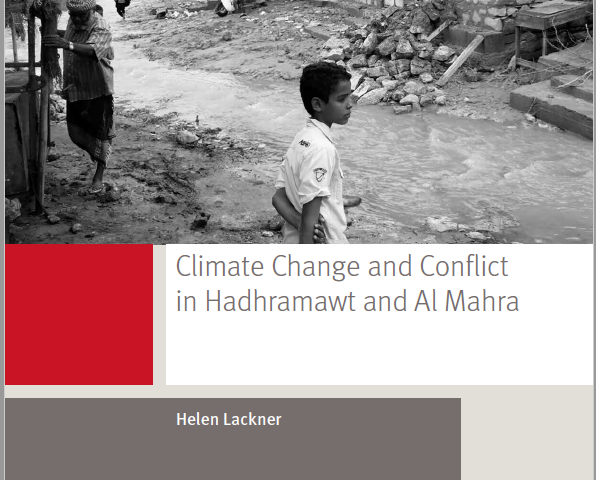 This report identifies the key environmental issues facing the populations of Hadhramawt and Al Mahra today, based on interviews conducted in the two governorates. It highlights that formerly exceptional droughts, floods and typhoons have become common phenomena and that such disasters, alognside other environmental concerns, represent additional stressors on communities, local administrations and existing institutions […]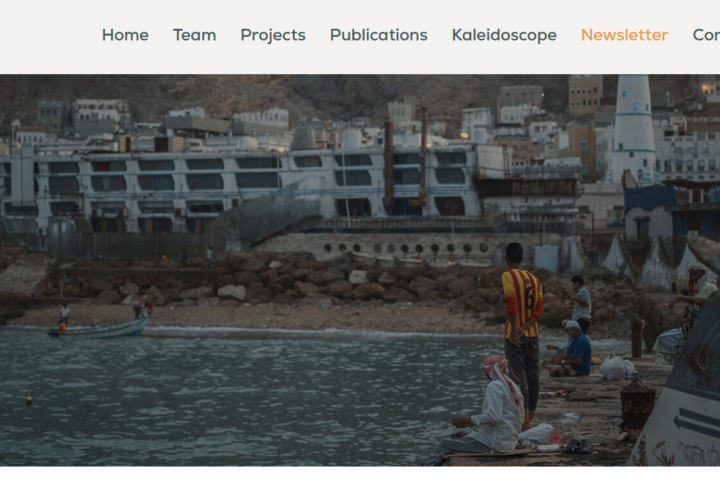 This article argues that practices of corruption and nepotism of Hadhramawt's local authority which coincide with a rise of prices, lack of services and increasing poverty levels, is fueling people's distrust into the government and driving them towards Hadhrami independence.